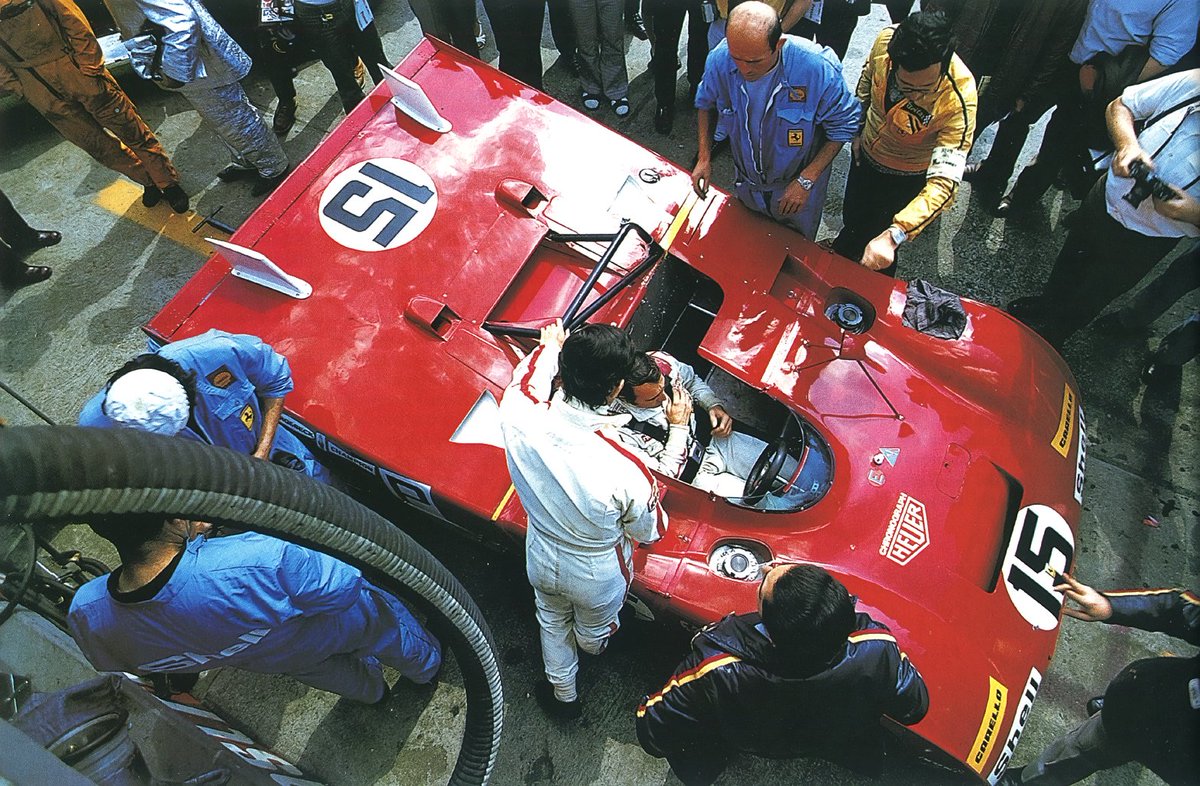 In somewhat of a lull in the middle of June in motorsport history, there were only two modern-era grand prix races on this day over the past 70 years, both of them relatively recently too.
Fernando Alonso took his Renault to his sixth win of the 2006 season in the Canadian Grand Prix to increase his championship lead over Ferrari's Michael Schumacher, who took advantage of third-placed Kimi Räikkönen's McLaren Mercedes running wide late on to finish second.
Daniel Ricciardo recovered from a qualifying crash to win the 2017 Azerbaijan Grand Prix for Red Bull Renault ahead of Valtteri Bottas' Mercedes and Lance Stroll, the second youngest driver ever to finish on the podium in a Williams.
There were also several pre-Formula 1 grand prix run on this day – Jean-Pierre Wimille took his Alfa-Romeo 8C-2300 to 1932 GP de Lorraine victory on the same day that Louis Trintignant drove his Bugatti T35C to win the GP de Nancy. There were also two grand prix on this day in 1939 as Hans Stuck won the Bucharest GP in an Auto Union Typ D and Hermann Lang's Mercedes-Benz W154 took Belgian Grand Prix.
In US Indy racing in this day, Jack McGrath won the 1950 Langhorne 100, Al Unser the 1978 Schaefer 500 and Emerson Fittipaldi the '89 GI Joe's 200, which race Al Unser Jr. also won in 1995 and Gil de Ferran and 2000. More recently, Helio Castroneves, AJ Allmendinger, Marco Andretti and Scott Dixon have all won Indy races on this day
Moving over to the World Sportscar Championship, Louis and Jean-Louis Rosier's Talbot-Lago won the 1950 Le Mans 24 Hour, Jacky Ickx and Brian Redman's Ferrari 312PB was victorious at Austria's Osterreichring in '72, Henri Pescarolo and Bob Wollek Porsche 935 at Misano '78 and Jochen Mass and Jean-Louis Schlesser's Sauber-Mercedes C9 at Jarama '89.
Over in the US meanwhile, George Follmer's Prophet-Chevrolet won the 1978 St Jovite Can Am, while Grand Am winners were Adrian Fernandez and Mario Haberfeld's Riley-Pontiac at Mid-Ohio 2006 and Scott Pruett and Memo Rojas's Riley-BMW at Road America 2011.
F1 racers Patrick Tambay and Johnny Herbert share birthdays on 25 June. Racing mourned the passing of Richard Seaman, who succumbed to burns sustained in a 1936 Belgian Grand Prix crash in spite of the heroic efforts of a soldier who walked into the fire to rescue the driver trapped in the car.