Reflecting on his career at the pinnacle of the sport the Felipe Massa rates Fernando Alonso, Michael Schumacher and Lewis Hamilton as the most formidable drivers of his era.
Massa was a teammate to the likes of Schumacher, Alonso and Kimi Raikkonen – he also raced against double F1 World Champion Max Verstappen – during his illustrious F1 career that spanned 269 grand prix starts.
In the wake of his retirement, the Brazilian was asked by AS to rate the top five drivers he has come up against, "Fernando, the first, that's clear. Schumacher, I would say is at a similar level, Hamilton is also at that level. Next Vettel, a great driver, but at a lower level and the fifth… maybe Max Verstappen, although he lacks consistency, but has talent and speed."
As for his current teammate teenager Lance Stroll, Massa said, "He has improved a lot since the season began until now, he has got much better but it is too early to judge him. I think he has a good future in F1, but it depends on him, in the second or third year we will see where he is."
Massa started his career at Sauber in 2002 as a 21-year-old with Ferrari backing. He was promoted to the Italian team in 2006 alongside Schumacher and remained at Maranello until 2013. He joined Williams a year later.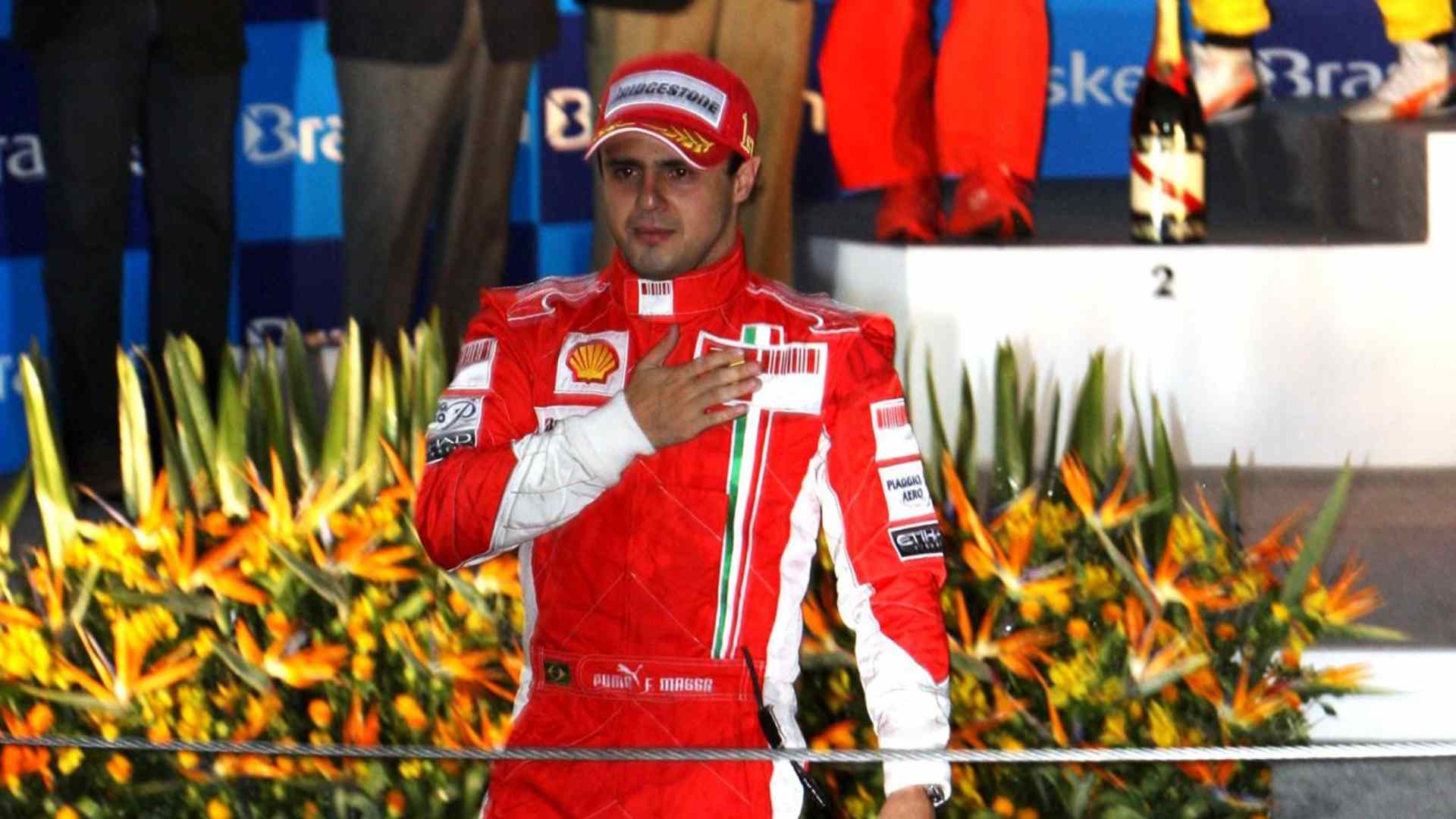 The Scuderia is very close to Massa's heart
"I am and always will be a tifosi and I want Ferrari to win the title. When they have a chance, there is always big pressure to perform and that is the biggest problem they have," explained Massa.
Asked if Williams will ever be the F1 championship-winning team they once were, he replied, "A champion team needs many things. Salaries, money like Mercedes, Ferrari and Red Bull. A team needs very large financial backing.
"For Williams to win a world championship again, they need more, they have a good engine, but the engine is not the only thing that makes a difference. There are so many things that should improve, but I think that podiums are realistic for them."
Massa's final year in F1 was hardly stellar
When asked to assess 2017, the Brazilian said,"The truth is that in the end we are in the positions where the car allowed us to be. We do not have a competitive car like Force India. We are fifth in the championship, we also lost many points due to technical problems and that's it."
Asked to pinpoint the issues, he explained, "We had many problems related to aerodynamics and also the chassis, because the engine is going well, very well, it's a Mercedes engine!"
Before he announced his retirement from Formula 1, Massa was keen to remain for at least another season.
However this is not to be, he explained, "Yes, I wanted to continue, but we have seen what the team said, if the team and I had reached an agreement whereby I was going to be treated with respect I could have always continued, but finally it has not been like that."
Asked to give a score to his career, Massa ventured, "I would like it to be a ten, but that happens when you win the title. I had a very successful career, I did not think I was going to achieve this, to get to F1 was a dream. I did not only just get here, I have won races and am probably the driver who came closest to winning the title but did not. So it's a seven, an eight or a nine, something like that."
The first Grand Prix victory in Brazil, that was a dream
Massa added, "But do you know the most important thing?  The most important thing is that people respect me, everyone I meet or I am with for only a while show respect. I end my career with my head high and that is the most important thing."
Nevertheless Massa is keen to continue racing, asked if his options may be endurance racing or Formula E, he revealed, "Endurance racing does not interest me, maybe Formula E which has become a strong series, I think it's the most interesting place to compete and win again."
He was asked about the future of Formula 1 in the era of Liberty Media, to which he responded, "I like what they are doing. There is so much to improve, they are doing many things to attract people to the sport, races in the United States for example… I like it. I think F1 has a good future."
Finally, he was asked to reveal his finest moment in Formula 1, Massa said with a smile, "The first victory in Brazil, that was a dream."
That victory at Interlagos happened in 2006, it was the second victory of his career. Now, with one grand prix remaining in his career, Massa's CV shows he has won 11 times in Formula 1 and has been on the podium on 41 occasions.